New space telescope to observe the formation of stars and planets: Space Museum
FEBRUARY 21, 2019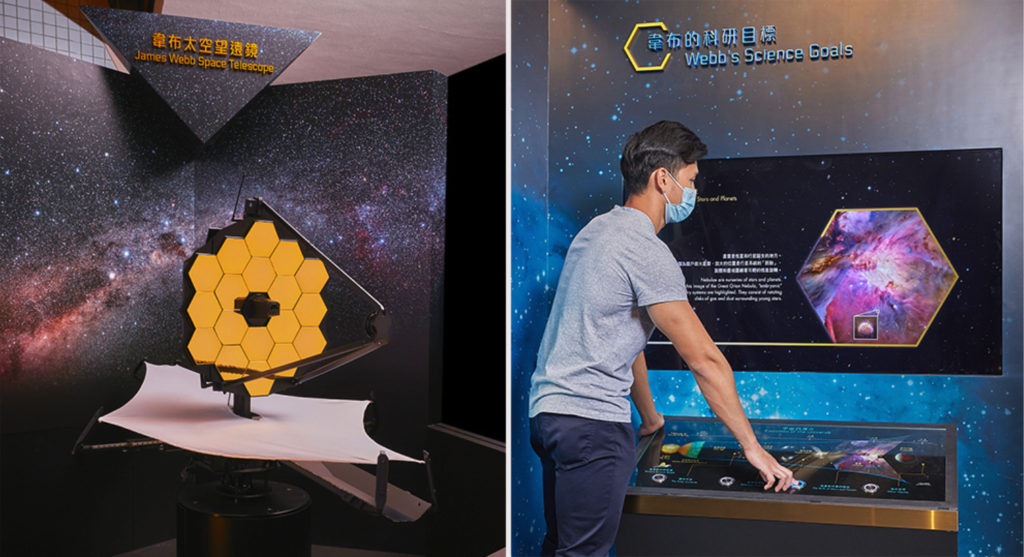 New space telescope to observe the formation of stars and planets: Space Museum
A new space telescope to directly observe the formation of stars and planets will be showcased in an exhibition at the Hong Kong Space Museum from Wednesday.
The exhibition "Golden Eye on the Cosmos – James Webb Space Telescope" will be held until May 30 next year at the foyer of the museum in Tsim Sha Tsui. It will explain the innovative technologies, science missions and scientific principle behind infrared astronomy.
Among the exhibits will be the James Webb Space Telescope, jointly developed by the National Aeronautics and Space Administration, the European Space Agency and the Canadian Space Agency.
The device with a six-and-a-half-meter-wide primary mirror, broader infrared coverage and vastly improved sensitivity is the next-generation orbiting observatory to succeed the Hubble Space Telescope.
Observing stars in nebulae has always been challenging as starlight is hindered by dust, whereas infrared light, which is scattered to a lesser extent than visible light, enables the Webb to see through the clouds of dust.
The telescope's major mission after being launched into space is to help astronomers study every phase in the history of the universe, from the first stars and galaxies to the formation of planetary systems capable of supporting life. It will also provide clues to the solar system's evolution, so that more can be learned about the origin of the universe.
The exhibition will also display the earliest astronomical telescope by featuring a replica of the one used by the renowned astronomer Galileo Galilei, on loan from the Museo Galileo: Institute and Museum of the History of Science in Italy.
新聞來源:https://www.thestandard.com.hk/breaking-news/section/4/182017/New-space-telescope-to-observe-the-formation-of-stars-and-planets:-Space-Museum